Welcome to the Lotus Nail Studio blog! As Pittsburgh's premier nail salon in Shadyside, we are dedicated to helping our clients look and feel their best with our expert nail care services. In this article, we will be discussing the best rubber gel products for every nail type in Pittsburgh, with a special highlight of Lisa Kon and her high-quality rubber gel line.
Lisa Kon's rubber gel is the ultimate game-changer for anyone who wants nails that are both stunning and strong. It's like having a secret weapon in your beauty arsenal that makes you feel unstoppable.

Jennifer M.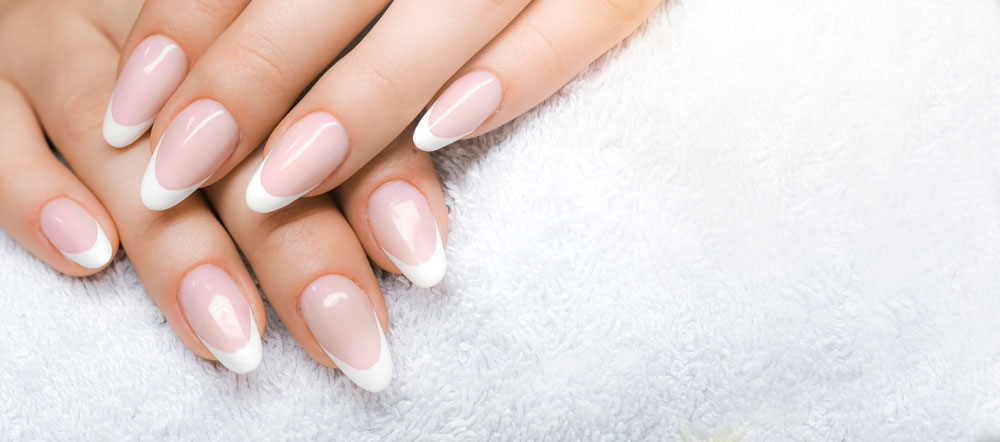 Who Is Lisa Kon, Kendall Jenner's New Manicurist?
When it comes to nail care, we're passionate about using only the best products and techniques to achieve beautiful, healthy nails for our clients. That's why we're proud to offer Lisa Kon's rubber gel products at Lotus Nail Studio, and why we're so excited to tell you about them!
Aside from their exceptional quality and durability, what we love most about Lisa Kon's rubber gel products is the natural, effortless look they give your nails. We're all about enhancing your natural beauty, rather than covering it up or transforming it beyond recognition, and Lisa Kon's rubber gel line fits perfectly with this philosophy. Plus, with a wide range of colors and designs to choose from, you can always find a Lisa Kon product that perfectly complements your personal style and taste.
And of course, we can't forget to mention Lisa Kon's impressive list of celebrity clients, which includes some of the most stylish and influential people in the world! Knowing that such fashion icons as Kendall Jenner, Hailey Bieber, Miranda Kerr, Zendaya and the Kardashian family trust Lisa Kon with their nails is a testament to the quality and effectiveness of her products.
So if you're looking for a natural, beautiful, and long-lasting solution for your nail extensions and nail art, we highly recommend giving Lisa Kon's rubber gel a try. Trust us, your nails will thank you!
Why You Should Try Lisa Kon's Rubber Gel
One of the things that sets Lisa Kon's rubber gel line apart from other nail products is its unique combination of durability and flexibility. Not only do these products last for weeks without chipping or peeling, but they also feel comfortable and natural on your nails.
You won't even notice you're wearing them! And with a huge range of colors and designs to choose from, you can create a look that's as unique and beautiful as you are.
But don't just take our word for it! Some of the most stylish and influential people in the world, including Kendall Jenner, Hailey Bieber, and the Kardashian family, trust Lisa Kon with their nails. Knowing that these fashion icons are fans of Lisa Kon's rubber gel products should give you even more confidence in their quality and effectiveness.
The Benefits of Using Rubber Gel
For those who want strong, resilient, and gorgeous nails, rubber gel is a terrific option. The fact that rubber gel is more flexible and comfy than other kinds of nail extensions means that your nails will feel lighter and more natural. This is one of the nicest things about rubber gel.
Additionally, since rubber gel is so resilient, you'll save time and money by requiring fewer touch-ups and repairs. In addition, rubber gel is soft on natural nails, so you won't have to worry about deterioration or damage. You can rely on your nails to remain strong and healthy even with frequent usage since Lotus Nail Studio only uses the best rubber gel products.
Our Favorite Rubber Gel Designs and Techniques
In order to provide our clients stunning and distinctive aesthetics, we at Lotus Nail Studio adore experimenting with rubber gel patterns. With years of industry expertise, our team of talented nail technicians stays current with the newest trends and methods.
The traditional French manicure, which gives your nails a neat, beautiful appearance, is one of our favorite styles. We also enjoy using strong, vivid colors to create patterns that make a statement and highlight your uniqueness. We provide elaborate nail art designs that are sure to draw attention if you're feeling really fancy.
We're also pleased to provide a selection of specialties, such as the growingly well-liked dry manicure with diamond bids that were pioneered by Russian manicurists. Our committed professionals delicately clean and shape the cuticle region using instruments that are especially made for the job, giving your nails a clean, defined appearance that screams sophistication.
Everyone should feel and look their best, and at Lotus Nail Studio, we are enthusiastic about assisting our customers in doing just that. Our staff is ready to help you express yourself via our best rubber gel designs, whether you're searching for a traditional design or something daring and distinctive.
Why We Love Doing Rubber Gel Manicures
When it comes to nail trends, rubber gel is one of our absolute favorites here at Lotus Nail Studio. We love how versatile it is, allowing us to create endless designs and styles that fit each client's unique personality and preferences.
One of the things that sets us apart from other nail salons in Pittsburgh is our dedication to staying on top of the latest trends and techniques in the industry. We're constantly experimenting with new styles and designs, and our rubber gel manicures are no exception.
Our team of skilled technicians is passionate about helping each client achieve the perfect look, whether that's a classic French tip, a bold and vibrant color, or something totally unique and eye-catching. We take the time to understand your individual needs and preferences, and work with you to create a custom rubber gel manicure that fits your style and personality.
At Lotus Nail Studio, we're committed to using only high-quality products and tools, ensuring that your nails stay healthy and strong. We take pride in our warm and welcoming atmosphere, and our friendly technicians will make you feel right at home.
So why do we love doing rubber gel manicures at Lotus Nail Studio? It's simple – we love helping our clients look and feel their best. Come visit us and see for yourself why rubber gel is one of our favorite nail trends or book online now: